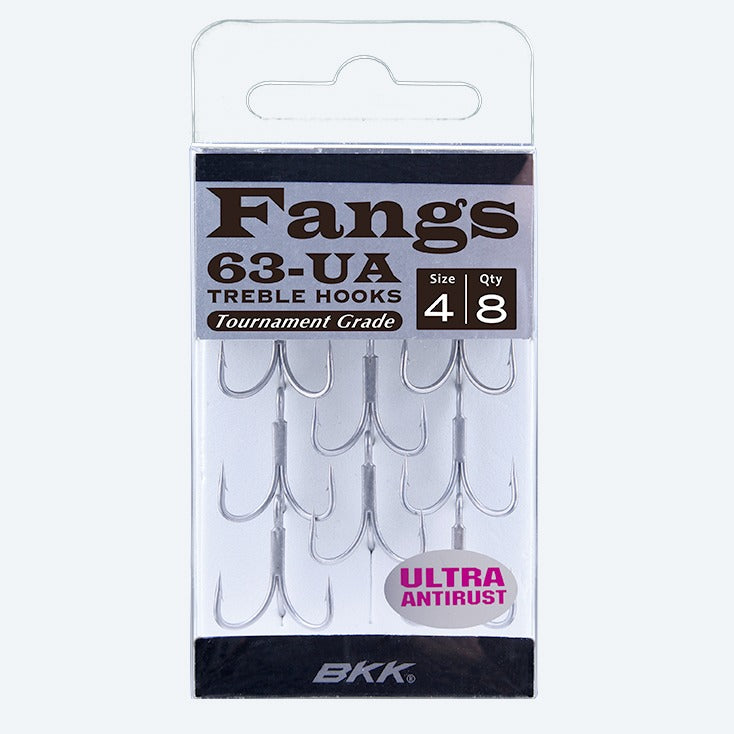 BKK Fang-63 UA Saltwater Treble Hook
---
The BKK Fangs 63 UA is an all-round highly versatile 3X-strength treble hook that features BKK's ultimate Ultra-Antirust coating, which provides superior resistance to saltwater corrosion. For this reason, it is particularly recommended in salt water application.
The design was inspired by the bend of the traditional O'Shaughnessy, a time-tested structure that has proved to deliver an outstanding hook up rate.
The length of the hook shank is suitable for various kinds of lures such as topwater, minnow and crankbait.
Thanks to BKK's detail-oriented craftsmanship, the hook comes with needle-sharp hook points that ensure an excellent hook penetration performance.
---
Share this Product
---
More from this collection