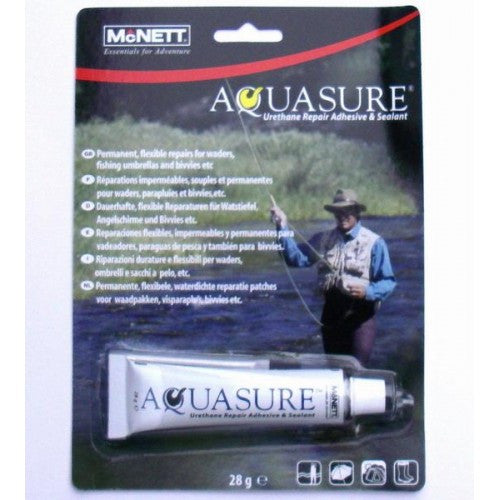 ---
McNett Aquasure Repair Adhesive.
With Aquasure® by McNett® you can easily repair tears and rips in your favorite waders, bivvie and outdoor equipment. Aquasure is a clear, waterproof adhesive and sealant, specially formulated for the flexibility, adhesion and abrasion protection you need to keep you going.
Ideal for infield or home repairs to bivvies and waders etc. Aquasure® urethane rubber adhesive provides a clear, strong and flexible finish suitable for permanent waterproof repairs to holes, tears or leaking seams in most types of fishing and water sports equipment, i/e neoprene or breathable waders, bivvies, umbrellas, tents, nets, luggage, rucksacks, clothing, sleeping pads, canopies, hammocks, footwear etc.
---
Share this Product
---
More from this collection